Schuylkill River Greenways National Heritage Area
It's impossible to truly discover the cultural, natural, and historic wonders of Pennsylvania without a visit to the Schuylkill River Greenways National Heritage Area. As Pennsylvania's first designated Scenic River, the Schuylkill has been instrumental in shaping the nation's heritage for more than 300 years, playing an important role in three revolutions: the American, Industrial, and Environmental.
And with a combination of Revolutionary War history, 19th century industrial sites, and thousands of acres of national, state, and community parkland, it's the perfect destination for travelers of all ages. More recently the region has experienced another revolution, that of recreation.  Outdoor enthusiasts are returning to the river and its banks to kayak, fish, bike and hike.
Explore this area's website for information, events, and more.
Follow on Facebook, Twitter, and Instagram.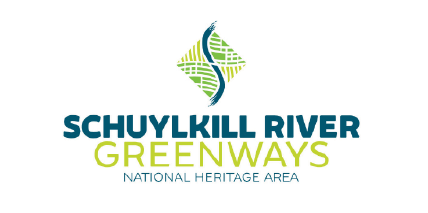 One North Independence Mall, West Philadelphia, PA 19106
Among the most historically significant places in the United States, the Park is home to the Liberty Bell and Independence Hall.
---
1900 Benjamin Franklin Parkway, Philadelphia, PA 19103
America's oldest history museum features permanent exhibits on dinosaurs, wildlife, academy research, traveling exhibits and educational programs.
---
2 Mark Bird Lane, Elverson, PA 19520
One of the finest examples of a rural American 19th century iron plantation. The buildings include a blast furnace, the ironmaster's mansion, and auxiliary structures.
---
26th St. & Benjamin Franklin Parkway, Philadelphia, PA 19101
One of the great art institutions of the world the Museum houses over 225,000 works of art and offers a wealth of exhibitions and educational programs.
---
500 Museum Road, Reading, PA 19611
An artistic and educational resource featuring art galleries, natural science exhibits, an arboretum and planetarium.
---
1201 Pawlings Road, Audubon PA, 19403
The 175 acres of Mill Grove's original estate remains largely as Audubon found it – a haven for birds and wildlife. The property boasts more than seven miles of trails and stunning views of the Perkiomen Creek.
---
8600 Lindbergh Blvd., Philadelphia PA, 19153
The John Heinz National Wildlife Refuge at Tinicum is located near the confluence of the Schuylkill and Delaware Rivers. Over the years, the freshwater marshes have become a resting and feeding area for more than 280 species of birds, 80 of which nest here.
---
Lock 60 Recreation Area, Mont Clare PA, 19453
Lock 60 of the Schuylkill Canal is one of only two sections of the Schuylkill Navigation System that are still watered, and the only operating lock remaining on the Schuylkill River. The Canal provides great canoe and kayaking opportunities, and you can learn about canal history by visiting the Locktender's House.
---
1400 N. Outer Line Drive, King of Prussia, PA, 19406
Valley Forge was the site of the 1777-78 winter encampment of the Continental Army. The park commemorates the sacrifices and perseverance of the Revolutionary War generation and honors the ability of citizens to pull together and overcome adversity during extraordinary times. There are a variety of outdoor activities as well as guided tours and interpretive programs throughout the year.
---
1700 Hawk Mountain Road, Kempton PA, 19529
Hawk Mountain Sanctuary, located along the Appalachian Flyway in east-central Pennsylvania, offers an outstanding, year-round nature experience with educational displays, 8 miles of hiking trails and mountaintop vistas where you can watch the thrilling migration of nearly 20,000 hawks, eagles and falcons each autumn.
---
54th St. & Lindbergh Blvd., Philadelphia PA, 19143
On this site more than 250 years ago, John Bartram, a Quaker farmer, was stopped in his tracks by a daisy while plowing his fields. The plant's simplicity and beauty inspired John and his son, William to spend the rest of their lives exploring, collecting and seeking to understand all forms of nature.

Bartram's Garden is a 45-acre park containing America's oldest botanical garden.
---
The Schuylkill River Trail is a multi-use path that will extend 120 miles from Frackville in Schuylkill County, through Montgomery, Chester and Berks Counties to Philadelphia. It travels through the historically rich region of southeastern Pennsylvania. The trail passes through rural, agricultural, suburban, urban, and industrial landscapes.
---
420 Mahantongo St, Pottsville, PA 17901
Yuengling Brewery, the oldest brewery in America, is a story of the American Spirit. Like many American stories it starts amid the dreams of countless young immigrants looking for opportunity and emerges from the strength and will of one family determined to build their legacy in a new country. Come take a tour that will take you back in time.