Endless Mountains Heritage Region
Those looking to escape the hustle and bustle of their daily lives need only take a trip to the Endless Mountains. From beautiful landscapes and charming historic towns, to hamlets, farmsteads and serene bed and breakfasts, there's no shortage of relaxation around here.
In fact, had Marie Antoinette been able to escape the French Revolution, the French Azilum along the Susquehanna River near Towanda would have been her sanctuary. The rural atmosphere of this four-county region is alive with a rich history and an abundance of unique natural and cultural resources awaiting your discovery. The Endless Mountains Heritage Region, Inc. invites you to discover our landscape and legacy of river gateways, rolling hills, exquisite farmland, river towns, historic sites, quaint rural villages, and scenic corridors.
Explore this area's website for information, events, and more. Follow on Facebook.
(Photo: Marie Antoinette Overlook, Bradford County)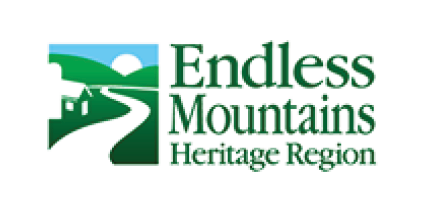 25 Main Street, Wyalusing, PA, 18853 
---
Corner of Harrison Street and Bridge Street, Tunkhannock, PA 18657
---
14013 State Route 42, Eagles Mere, PA 17731
---
2035 Salt Springs Road, Montrose, PA 18801
---
103 South Lehigh Street, Sayre, PA 18840
---
18 Monument Street, Montrose, PA 18801
---
60 East Tioga Street, Tunkhannock, PA 18657
458 Meylert Street, Laporte, PA 18626
---
469 Queens Road, Towanda, PA 18848
---
5774 State Route 848, New Milford, PA 18834
---
82 Cabin Bridge Road, Forksville, PA 18616
---
Creek Road, Kingsley, PA 18826
---
695 State Route 487, Benton, PA 17814
---
602 Main Street, Suite 7, Towanda, PA 18848