Paddle historic rivers. Gaze upon distant galaxies in ink-black skies. Photograph abundant wildlife. Bike and hike hundreds of trails. Hunt and fish in a sportsmen's paradise. Explore quaint rural towns. In the Lumber Heritage Region, roughly two million acres of public lands give both wildlife and humans room to roam. Here, you can leave civilization behind as you fall in love with our historic communities.
Today, visitors from around the world bask in this mosaic of culture and wildness. Unsurpassed beauty, natural treasures, rich history, and outdoor adventure – you'll find it all here in the Lumber Heritage Region.
Explore this area's website for information, events, and more.
Follow on Facebook and YouTube.
(Photo by Jeff Krause)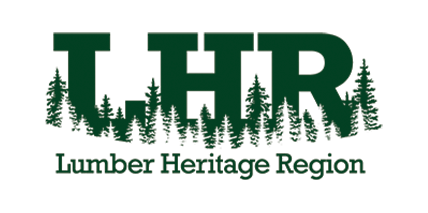 Smethport Mansion District, Smethport, PA 16749
Tucked away in the Pennsylvania Wilds, where the Nunundah Valley and Marvin Creek Valley converge, Smethport offers a glimpse of its opulent past to visitors with the release of a self-guided walking tour brochure of its Mansion District.
---
222 Penn's Cave Road, Centre Hall, PA 16828
Glide through our all water limestone cavern on the tour, given entirely by boat. Take a ride on the wild side through the farm, nature, and wildlife park tour. Browse in our large gift shop, located in the visitors center, for gems, rock specimens, plush apparel, books, and more…
---
Peter J. McGovern Museum 525 Montgomery Pike (U.S. 15) South, Williamsport, PA 17702
The Little League story unfolds in a self guided experience that follows the concept of a six inning Little League game. The exhibits feature a rich mixture of authentic Little League heritage, artifacts and images, cutting-edge interactives and immersive media. All of this brings home the overall mission of Little League Baseball and Softball, which is to provide these sports to as many worldwide communities as possible. The museum experience begins and ends with the Official Little League Store. Visitors wishing to experience the museum, as well as those who simply want to shop for the perfect gift or souvenir, are welcomed throughout the year. To contact the museum, please call (570) 326-3607.
---
1928 Bilgers Rocks Road, Grampian, PA 16838
Bilger's rocks is a geological wonder, Surrounded by an enchanting forest of flora and fauna. It is open to the public on a year around basis and maintained by a non-profit group of volunteers. It is a unique and permanent attraction that affords a quality and inexpensive adventure in the great outdoors. If you and others are about natural discovery and mystery, self-designed to meet your exploration cares and needs across a variety of disciplines, geology, deep-time, earth science, history, wildlife, nature walks, environmental inquiry research, and a mosaic of recreation choices, then this might meet your, family, or group needs for the unusual.
---
86 Hyner Park Road, Hyner, PA 17738
Hyner View State Park features a scenic vista overlooking the West Branch of the Susquehanna River and is a favorite spot for hang gliding. This is one of the nicest scenic vistas in Pennsylvania state parks. You can see for miles upstream and downstream over the West Branch of the Susquehanna River and surrounding mountains.
---
Quehanna Highway, Elk County
The Marion Brooks Natural Area is a 917-acre natural area in the Moshannon State Forest, Elk County. It is known for its large stand of white birch. Great place of photographers and outdoor enthusiasts.
---
Parker Dam State Park 28 Fairview Road, Penfield, PA 15849
The Lou and Helen Adams Civilian Conservation Corps Museum near the breast of the dam educates visitors about the life and times of the corps members. It is open Saturday and Sunday afternoons during the summer season when volunteers are available or upon request. To contact the museum call (814) 765-0630.
---
4639 Cherry Springs Road, Coudersport, PA 16915
Cherry Springs State Park is nearly as remote and wild today as it was two centuries ago. Night sky enthusiasts flock to the park for its dark skies which are famous for great views of the Milky Way, planets, and hard-to-see astronomical objects and phenomena. Named for the large stands of black cherry trees originally found in the area, the 82-acre state park is surrounded by the 262,000-acre Susquehannock State Forest. The Susquehannock Trail passes nearby and offers 85 miles of backpacking and hiking. The park can be reached at (814) 435-1037.
---
5660 US Route 6 West, P.O. Box 239, Galeton, PA 16922
Walk into a re-created lumber camp and discover the life of 19th century loggers. The Museum preserves and interprets the colorful heritage of the Commonwealth's prosperous lumber ere when white pine and hemlock were the wealth of the nation. This is the northern gateway to the LHR.
---
134 Homestead Drive, Benezette, PA 15821
First and foremost, the Elk Country Visitor Center is the premier location in the Northeastern United States for seeing and experiencing elk in a natural setting.  The Visitor Center was designed to provide live, year-round opportunities to see and hear these amazing animals … from trails, viewing areas and from our indoor Great Room.
---
172 Main Street, Brookville, PA 15825
The Jefferson County History Center opened on March 27th, 2004, the bicentennial of the county, and houses twelve exhibit areas, a research room and library, and History Center Shop where materials and consignment products related to the county, to the Lumber Heritage Region, and to western PA are available. Operated by the Jefferson County Historical Society, Inc., the JCHS promotes research, public programs, changing exhibits, and publications. This is the Southern Gateway to the LHR
---
80 East Corydon Street, ANF Visitors Bureau, Bradford, PA 16701
The Allegheny National Forest offers more than 513,000 acres of outdoor fun. Nearby Kinzua Bridge State Park in Pennsylvania and the Allegany State Park in New York provide additional trail and recreation opportunities. There is an endless variety of trails leading to just the adventure you need: ATV, biking, hiking, horseback riding, heritage, shopping, water and snowmobile trails.
---
Route 59. Kinzua Overlook, Warren, PA 16365
Developed by partnership agreement between US Army Corps of Engineers, Allegheny Outdoor Club, and Penn Soil Resource development Council. This site includes a loop trail along Allegheny River, nature oriented interpretive panels, and wildlife viewing platform.
1721 Lindholm Road, Mount Jewett, PA 16740
The Viaduct, once known as the longest and tallest railroad structure at 2,054 feet long and 301 feet high, was partially destroyed by a tornado in 2003. In 2011, the engineering masterpiece was reinvented as a new pedestrian walkway where visitors can stroll 600 feet out on the remaining support towers, peer miles out into the Kinzua Gorge as well as peer down into the partial glass platform at the end of the walkway. Picnicking and trail opportunities are available. The Kinzua Bridge Scenic Byway is a designated shared use hike/bike corridor.
---
Susquehanna River Trail, Williamsport, PA 17701
The Susquehanna River Walk and Timber Trail is part of a larger trail network intended to link the Pine Creek.
---
40 North Main Street, Muncy, PA 17756
The Muncy Heritage Park and Nature Trail is a multi-year plan to develop 11 acres of historical and environmentally significant property into a park and trail to be utilized by all Lycoming County, Pennsylvania residents, as well as tourists and visitors to the Susquehanna River Valley. Located on the West Branch of the Susquehanna River, Muncy is a small town proud of its rural culture and historical heritage. This trail will allow Muncy to showcase the history and natural beauty of Penn Port, a commercial center and residential area that grew out of and around the bustling West Branch Canal industry of the 1800s.
---
Tioga County Visitors Bureau, Lycoming & Tioga counties, PA 17771
The Pine Creek Rail Trail is a rail trail in the Appalachian Mountains of north-central Pennsylvania. The trail begins just north of Wellsboro, runs south through the Pine Creek Gorge (also known as the Grand Canyon of Pa) and ends in Jersey Shore.  The Pine Creek Rail Trail is approximately 65 miles (105 km) from end to end, and it generally follows a north-south orientation. The trail is located wholly within Tioga and Lycoming counties.
---
2205 Hiawatha Boulevard, Williamsport, PA 17701
The Hiawatha, built nearly a century after its namesake, is a paddlewheel excursion boat that cruises up and down the Susquehanna River. It is a tribute to hundreds of Lycoming County businesses and private citizens who supplied monies, labor and materials to create her.  The Hiawatha is available for cruises from the beginning of May through October. On public cruises, passengers will listen to a narration which explains the importance of the river during the Lumbering Era.
---
858 West 4th Street, Williamsport, PA 17701
The Thomas T. Taber Museum of the Lycoming County Historical Society chronicles the history of our region from American Indian occupation through 20th century industry and life. Exhibits include an American Indian gallery, a Fine and Decorative Arts gallery, 19th century period rooms, and the Shempp Model Train exhibit, featuring over 300 toy trains. Eastern Gateway to the LHR
---
206 Elm Street, Tionesta, PA 16353
The Forest County History Center is an 1872 Victorian home filled with artifacts and records relating to Forest County's history – fascinating to both children and adults. The Lumber Heritage and DCNR has funded several projects on the site property. The copper statue of a bark peeler stands proudly in front while the replica Lumber Cabin is settled near the back of the property with an LHR wayfinding totem.
---
138 E. Kittanning Street, Smicksburg, PA 16256
Smicksburg is the home to a large Amish population which has grown to over 800 settlers since 1961. Aside from the Amish presence in the town, visitors can enjoy over 20 specialty shops offering country crafts, quilts, furniture, antiques, and foods. Listed under the attractions section of our site, you will find a list of shops and the many things they offer to our town. The history museum changes displays for the different season and has great exhibits for adults and children alike.
---
Groudhog Club Headquarters, 200 West Mahoning Street, Suite 1, Punxsutawney, PA 15767
In 1887 the first trek to Gobbler's Knob was made. The celebration started in Christianity as the day, (February 2nd), when Christians would take their candles to the church to have them blessed. This, they felt, would bring blessings to their household for the remaining winter. Folks from around the world travel to Punxsutawney every year to help bring good fortune to what seems to be an eternal winter season.
---
901 South Avenue • Bradford, PA   16701
Penn Brad Oil Museum strives to preserve the history of the Bradford Oil Field and the unique culture that developed along with it. We honor those who made it happen, including their families who supported them and those who provided goods and services.
---
Route 555, Driftwood, PA 15832
Located in the center of the square in Driftwood on Route 555 is a memorial to the Bucktail Regiment who answered President Lincoln's call for volunteers during the Civil War. The LHR has invested in projects nearby the monument. Be sure to check out the visitor's center and the boat launch both paid for with LHR/DCNR grant funds.